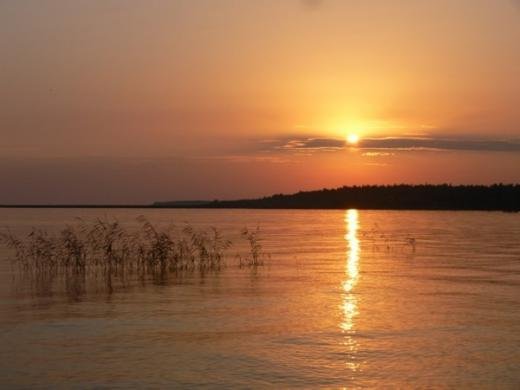 State natural Nizhne-Svirsky reserve is located on the territory of the Lodeinopolsk district of the Leningrad region, on the right Bank of the river Svir. Its total area is equal to 41.4 hectares.
About two thousand years ago on reserve lands were Ladoga lake. However, his subsequent retreat, as well as the offset of the shoreline led to the formation of ridge topography: there is a coastal shafts located at a distance of hundreds and tens of meters in parallel to each other. After some time, they are overgrown with forest.
Flora and fauna of the lower-Svirsky reserve.
Today Lower-Svirko Reserve is the realm of swamps, pine forests, cranberry and blueberry bushes, cold picturesque lakes and rivers. It lives 44 species of mammals and 256 species of birds, there are about 538 species of vascular plants. Here there are different types of wood: pine blueberry, mosses, lichens, alder, birch and aspen. Common sphagnum mosses, sedges, cloudberry, cranberry. Swampy shores are covered with reeds and rushes.
On the territory of the Lower Svir reserve can see wolverine, lynx, beaver, otter, flying squirrel, badger, elk, brown bear. Special wealth of different local avifauna.
It is home to rare species of birds, such as snipe, redshank, gray crane, bittern, osprey, ptarmigan, grouse, hazel grouse, black stork, wood grouse, bearded owl, owl, white-tailed eagle. In autumn and spring flock here numerous migratory birds: Tundra (small) swan, whooper swan, different kinds of geese (white-fronted goose, bean and others), various type of waders (golden plover, curlew), ducks (sea and river).
Reptiles are common lizard (viviparous lizard and the sand), veretenitsa fragilis, viper, too. Among the most common amphibians and moor grass frog, toad.
In the waters of Lake Ladoga usual Ladoga ringed seal – endemic to these places. Water Svir lips are the habitat for other species of fish, including – roach, perch, pike, ide, bream, pike and others. Also found here Sirt, lake char, lake trout, burbot, pike, ruff, perch, bream, white bream and roach. Among the valuable species of fish is worth noting landlocked salmon, pike-perch, ripus, whitebait and whitefish.